Needle Carrier
I finally got fed up with having all my knitting stuff strewn across my apartment. My ingenious method of storing needles in the long skinny plastic bags that the newspaper comes in worked for a while, but eventually fell apart. So I decided to stitch myself up a needle carrier.
After some research I settled on
this pattern
It seemed to have the right size and number of pockets and I liked the flap.
Next, I dug though my fabric stash and found - the last of the bedskirt velvet and matching blue fabric. Just enough, too. Perfect!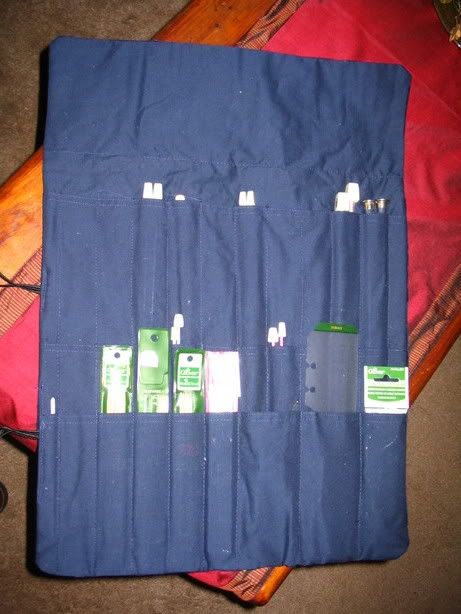 I wound up making 2 modifications. One, I added elastic loops instead of the ribbon. I thought it would be more secure. And two, I put a layer of cotton batting inside to give it a little more structure. (note that the batting only went as high as the flap, you can almost see in the photo on the left that there's a seam across the bag. I put it there to anchor the batting and delineate the beginning of the flap).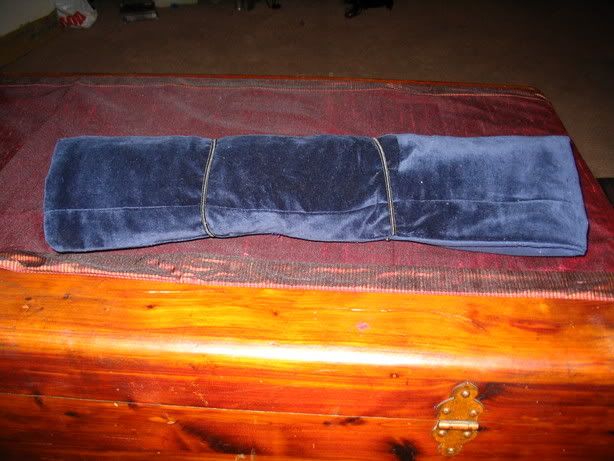 The finished product.