Tubey Update
OK, so I didn't exactly finish my Tubey by the deadline. I'm a lousy olympian, as I wouldn't sacrifice what social life I have to get my knitting time in. But I am making good progress and am happy with the results so far.
Here I am modeling my shrug, which I finished last Monday. The markers on the sleeves were where I decreased to make fitted rather than bell sleeves. I also made the sleeves shorter than the pattern, as I have very stubby arms. Not sure how but the sleeves are two different lengths. I will fix that when the sweater is finished.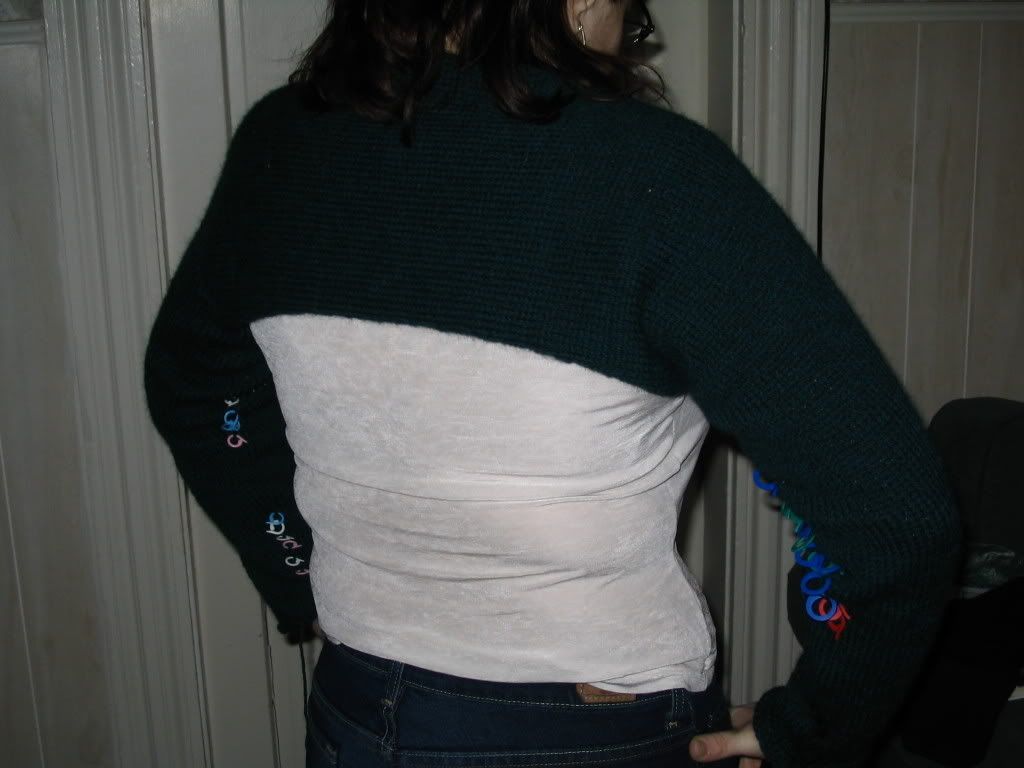 Here is a rather unflattering picture of the back. I made a size large to fit my shoulders. It looks like a good choice, but I'll have to see how the rest of the sweater fits. I'm worried it will be a little big.
Finally, here it is today. Starting to look like a real sweater. Only about 14 inches to go!